Table placemats: 'Slush mountain' by Bjorn Rune Lie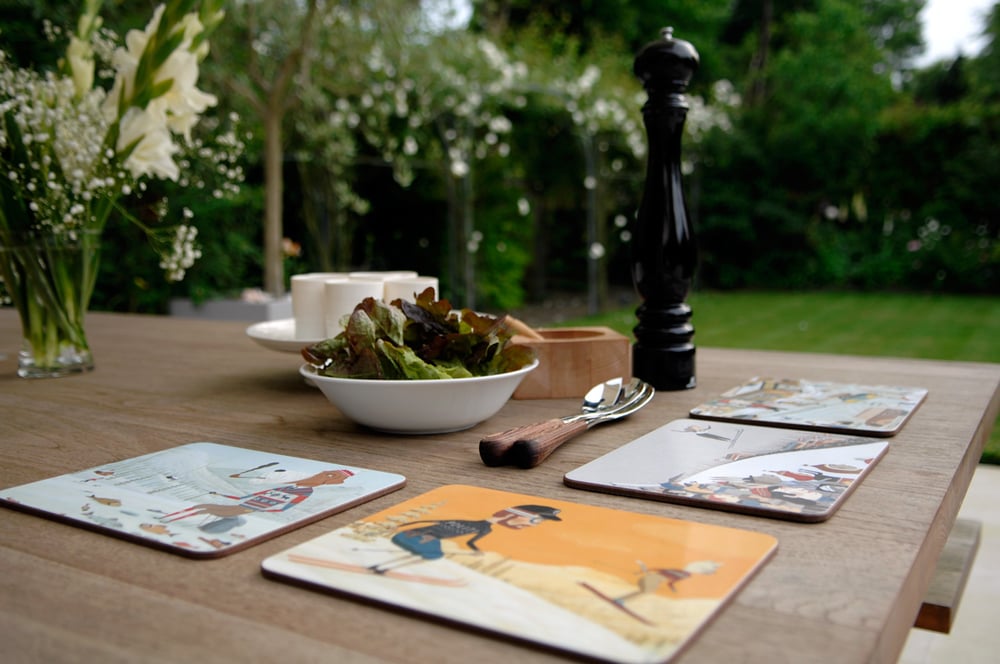 A set of 4 beautifully illustrated melamine table placemats, each backed with green baize and made in the UK.
Size of placemat 24 x 19cm
Melamine is an extremely durable product, able to withstand temperatures of up to 140 degrees; is easily wiped clean (no dishwashers please!), and with very little care will give you many years of service.
Each set comes in a durable presentation box, which is also made in the UK.
Size of presentation box 26 x 20.5 x 2.75cm